Fiore Bello is a professionally designed solution for skin care that is made in Italy and is currently being used in thousands of beauty parlors and salons all across Pakistan. Offering a wide variety of products, Fiore Bello positions itself as a brand that caters to a clientele that desire professional application with guaranteed results. Each product within Fiore Bello's Whitening/Lifting/Anti-Acne lines serve a distinct purpose and are specialized to improve your skin appearance while also complimenting each other hence providing the best results when used as a set.
There are seven steps within Fiore Bello Professional Lifting/Anti Aging Line.
Step 1: LIFTING CLEANSING:
Apply ' Lifting Cleanser' on wet face and gently massage allowing the content to be absorbed into the skin and then use a wet cotton piece to clean the face.
Why use Cleanser?
Throughout the day the skin is exposed to various 'free radicals' like pollutants which dull the complexion. These environmental factors can even cause your skin to lose its hydration and age causing wrinkles. Cleansing helps remove dead skin cells, oil, dirt and unclogs pores. It helps your skin stay fresh and healthy.
Why Fiore Bello?
Fiore Bello's Lifting Cleanser removes all impurities, removes dead skin cells and unclogs pores. It is specifically designed to counter effects of aging by improving skin elasticity and protecting the skin through a multitude of effective ingredients such as Hops extract and millet seed extract. They provide a good source of antioxidants and fight off free radicals and keep your skin radiant, glowing and young.
Step 2: Toning:
Next apply 'Fair Skin Toner' on face via cotton or fingers and gently massage the skin to build emulsion and prepare it for the Lifting Program.
Why Use Toner?
To prevent skin aging it is necessary to keep your skin hydrated and moisturized and as the skin ages the absorption content that your skin contains is slowly reduced. Moist skin better absorbs topical products compared to dry skin as such it is a great intermediary step that compliments following products. Toners also offer great emulsion and lasting hydration. As such when the skin shows sign of aging such as wrinkles and visible fine lines a toner is the best source of emulsion which improves the skins absorption content and allows for it to be better moisturized. It also restores the PH value of your skin.
Why Fiore Bello?
Fiore Bello's 'Fair Skin Toner' is designed to complement all cleanser and creams, providing the ideal levels of emulsion as well as specialized for improving skin complexion. Not only does it hydrate your skin but it improves the overall PH value of your skin. As such it is excellent in improving the absorption content of a skin that shows signs of aging and also increases the effectiveness of other products such as creams and masks.
Step 3: Exfoliation
After the toner apply 'Deep Face Scrub' on the face and massage for three to five minutes and then wash thoroughly with warm water.
Why Exfoliate/Scrub?
Clogged pores results in a dull complexion which can make your skin look withered, scrubs make your skin youthful and soft through the process of exfoliation. They have small particles, beads that help clear pores and dead skin cells allowing new ones to form. This keeps you glowing.
Why Fiore Bello?
Fiore Bello's 'Deep Face Scrub' exfoliates the skin with its rich content of apricot extracts and instantly improves the complexion and reduces skin tone dullness. It also has grape fruit extract which promotes moisture restoration and allows for color correction and improved skin texture which gives your face a young and fresh look.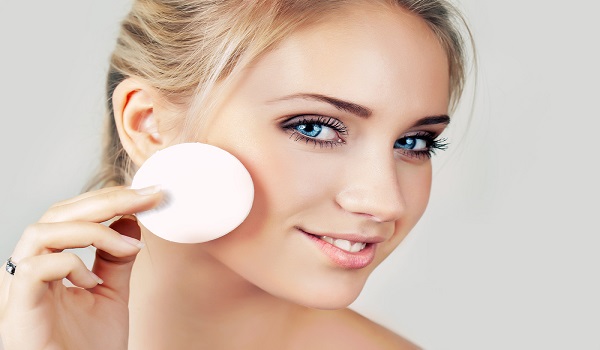 Step 4: Steam:
Once the skin is exfoliated it is beneficial to expose your skin to steam and allow the pores to breath and black heads to be removed.
Step 5: Massage:
Apply 'Face & Neck Cream' to the face and gently massage the skin allowing the cream to penetrate across the skin layers for deep absorption.
Why Use Anti-Aging Creams?
There are an abundance of face creams which serve various purposes. Within the anti-aging segment the use of these creams prevents the effects of skin aging and rejuvenate your skin texture and complexion. Throughout the day one is exposed to various forms of pollutants and environmental factors that dull the complexion, cause stress on the skin and as such anti-aging cream seek to repair adverse effects of free radicals so as to restore your skin.
Why Fiore Bello?
Fiore Bello's 'Face & Neck Cream' is a specialized solution that is designed to improve your skin texture, complexion and repair and rejuvenate. It has a multitude of natural extracts that combat signs of aging such as Sugarcane extract which is an excellent source of hydroxyl acids and help control wrinkles and repairs cell damage. It also has millet seed and bilberry extract which help revitalize the skin and provide antioxidants that fight of free radicals so as to keep you skin radiant and glowing while also controlling the aging process of the skin.
Step 6: Skin Lifting Ampoule Application:
Next gently break the top of the ampule and apply the 'Lifting Serum' on your face and gently spread it across your face using the tip of your fingers. Avoid massaging the face and let the Serum dry over the next two to three minutes.
Why use Skin Care Ampoules?
Ampoules contain a highly concentrated amount of active ingredients, small enough to penetrate deeply into the skin, targeting specific skincare problems. This is especially true for anyone that wishes to revitalize their skin. The skin requires specific amount of content and degree of strength for absorption and result. Skin Care Ampoules guarantee this results through a mixture of concentrated ingredients. Since Aged skin lacks absorption content ampoules allow for better results through their super charged and concentrated ingredients.
Why Fiore Bello?
Fiore Bello's 'Lifting Serum' are brimming with active and concentrated ingredients specifically designed to combat aging skin and improve overall skin texture and appearance. It has a combination of Ferulic acid which is rich in antioxidants and vitamin C and E and White Mulberry root as well as Watheria leaf extracts. These all possess anti aging properties and inhibit melanin synthesis which prevents dark spots and pigmentation.
Step 7: Face Mask:
Once the serum dries immediately apply 'Peel-Off Collagen Mask' and allow it to rest for fifteen to twenty minutes. After that gently remove the face mask and use a damp cotton piece to wipe the face.
Why Use Face Masks?
The right face mask can offer an abundance of benefits but first and foremost is the relaxing experience which reduces stress which is a primary cause of skin aging. Additionally face masks are able to better cleanse and hydrate the skin while also providing exfoliating benefits. A face mask that is specifically designed for anti-aging affects can greatly improve skin appearance.
Why Fiore Bello?
Fiore Bello's 'Peel off Collagen' Mask' is specifically made to combat effects of aging as well as control the aging process of the skin through imbuing the skin with greater levels of collagen. Skin aging only occurs when natural levels of collagen are reduced within your skin, Fiore Bello counters this by boosting the collagen levels of your skin through its Mask and along with other active ingredients it helps your skin retains it youthful glow while slowing down signs of aging.